Once registered go to your viewer of choice
(suggested viewer is Singularity)
go to preferences on your viewer and click on Opensim button
Add New Grid URL http://grid-greeklife.info:8002 and click apply.
log in using your Avatar Name Last Name and password that
you setup when you registered.
For Firestrom
For Singularity
1. Click the

button to get the grid list.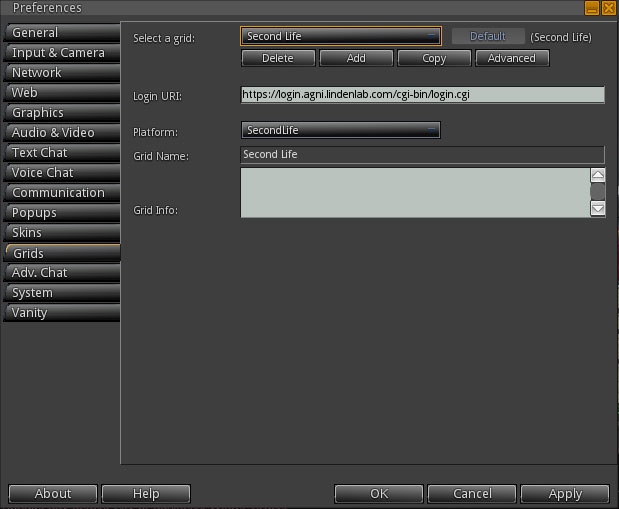 2. Select the Create  button to start entering new grid settings.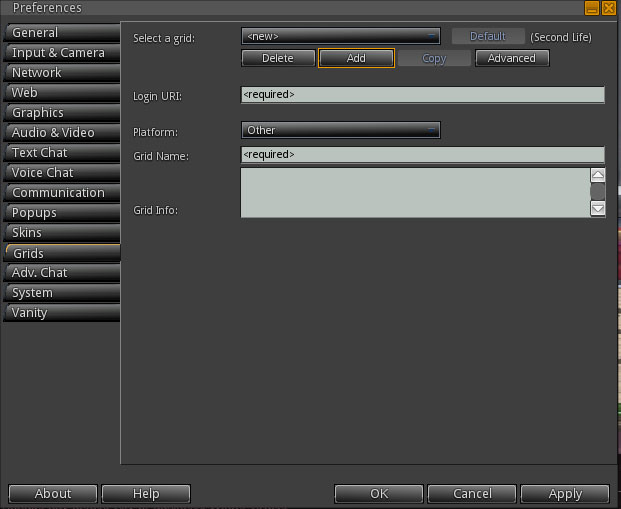 3. Enter this  http://grid-greeklife.info:8002  Login URL in "Login URL" field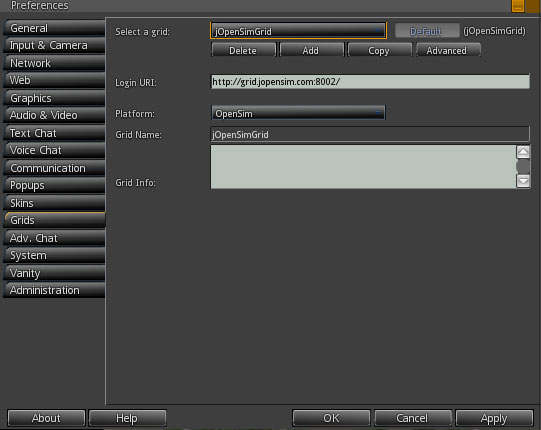 4. Click Refresh url Button to load all Grid Info
5. Click

6. Then hit

Welcome to GreekLife, if you need any assistance
with setting up or renting your region, please
IM Nick Envoy

inworld and i will be happy to help you.
Enjoy your stay with us at GreekLife.